Wilson came to know the true G-D, the G-D of Israel when he was a child through the story of creation not knowing that it is his birth Torah portion. He was born and raised in a christian household and taught strong biblical principles. He came to faith in Yeshua The Messiah in 1990 and upon reading the scriptures, fell in love with the Jewish people and their history. At that time, he would say to himself that if he found a Jewish person he would run towards them, hug them & kiss them and would say "How blessed are your people".
As a youth his desire was to live a biblical life i.e to live as per G-D's commandments truly without any distorted traditions, which is still true to this day. One of his main questions while reading scriptures was, why is Shabbat different for Christians and Jews, as G-D had blessed and sanctified the 7th day?
As his life took many turns, he found himself in the USA living in Peoria, IL. Here he found answers to his questions through attending a messianic jewish congregation. It was then that Wilson and his wife searched and discussed the scriptures for a year to then follow G-D through a messianic Jewish lifestyle .
Again he took another turn when he moved to Chicago, IL. Here he found "Congregation B'nai Maccabim" and upon entering the congregation he felt at home and immediately connected to the community. It was through Rabbi Barry Betzalel Budoff of blessed memory, where he learned many of the deep biblical concepts which have changed his core understanding of messianic judaism  and under his supervision, he stepped in to serve the community.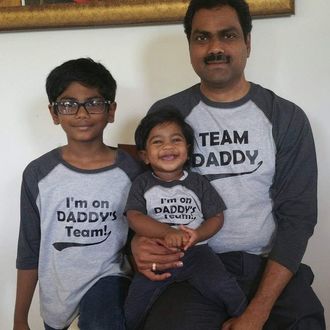 Wilson Velpula
Shamash
He is passionate in helping people in the community. He is a treasurer, cantor, and does regular teaching on Shabbat.
He is married to Olive and they are blessed with Joshua Abraham Roni and Abishai