Brian was born and raised in a Jewish household and came to know Yeshua as his Messiah shortly after his Bar Mitzvah in 1978.  He entered the Messianic movement in 1990, and joined Congregation B'nai Maccabim in November 2001 under the direction of Rabbi Barry Budoff of blessed memory.
There, Brian served as the congregation's treasurer from 2005 through 2007 and again from 2009 through 2014.  He served as a Shamash on the B'nai board from 2007 through 2015 and as a Z'ken and president of the congregation from 2015 through the current date.
He became Senior Leader of the congregation in 2018.
Brian and his wife, Carmen have three adult children (Sarah, Beatrice, and Danielle) and one grandson.
He is currently studying for his Masters in Divinity in the Messianic Jewish Studies Program from The Kings University in Southlake, Texas as prerequisite to obtain rabbinical certification with the Union of Messianic Jewish Congregations.
Brian was born in Mason City, Iowa, but grew up in the Chicago area.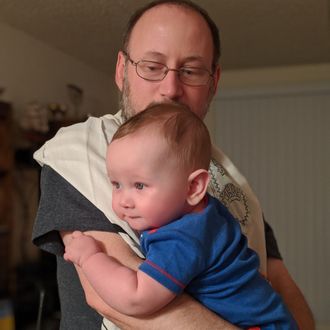 Brian Glauberg
Senior Leader
Brian enjoys serving as the congregation's cantor, liturgy group leader, men's group leader, Bar Mitzvah studies instructor, and leader of the weekly Torah Table study group. In addition, he enjoys helping out with teachings in the weekly Shabbat service.